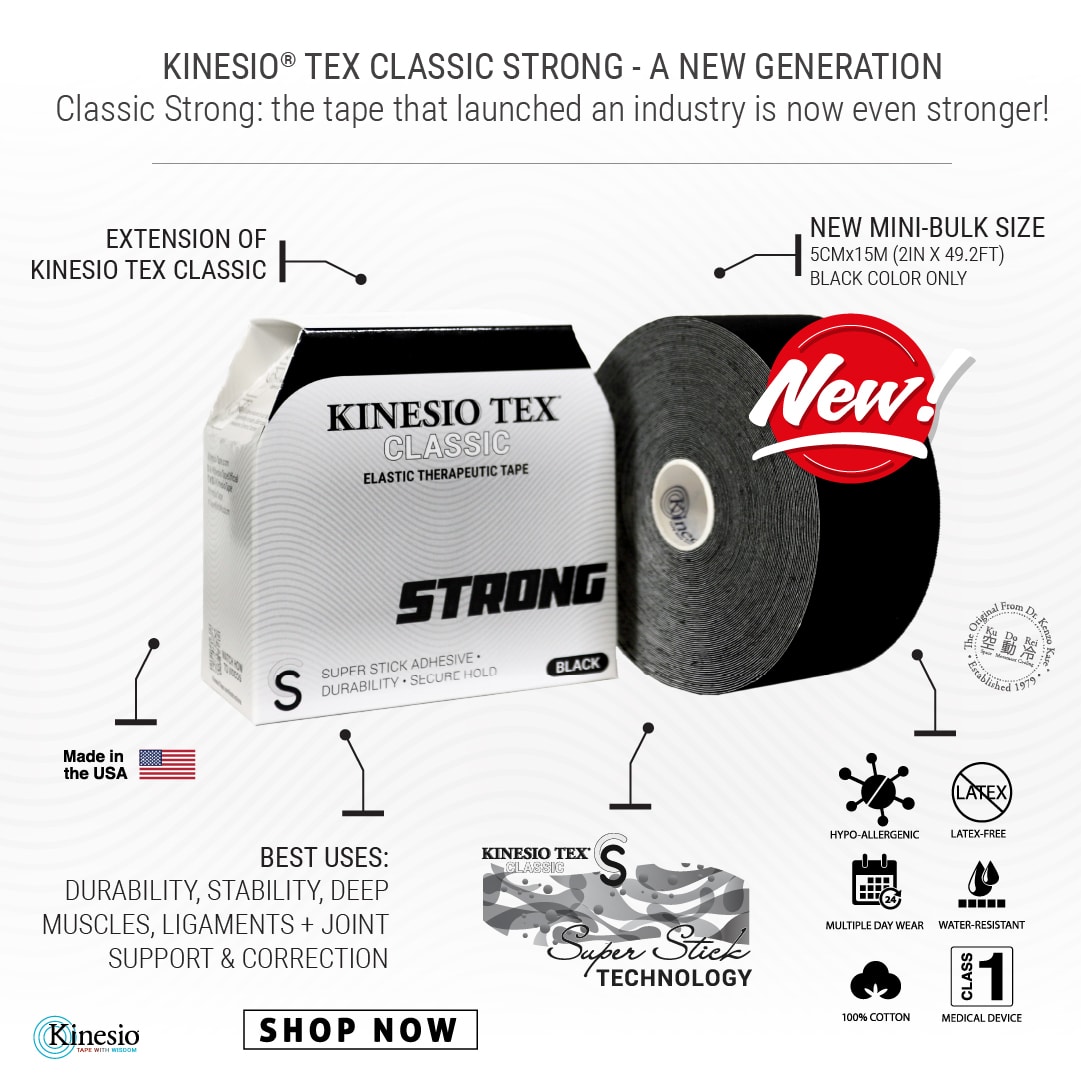 Kinesio® Classic strong is a hit with both swimmers and runners by offering reliable light weight support and adjustable stimulation! NEW Kinesio Tex Classic STRONG - patented materials now equipped with new super-stick adhesive, adding durability. Kinesio Strong stays on when you need it most.
Using his knowledge of natural healing modalities, Dr. Kenzo Kase® spent several years of research and development, developed the ORIGINAL Kinesio Tape. Debuting in the late 1970s, Kinesio Tex Classic ORIGINAL was the first elastic therapeutic tape, and it revolutionized the medical & sports industries around the world. STRONG is an extension of the Classic ORIGINAL family.
Headquartered in Albuquerque, NM, Kinesio the tape preferred by practitioners and is the #1 selling tape in hospitals. Kinesio brand is designed and manufactured in the USA to specifications derived and evolved from the clinical application and insights of patient assessment and research.
"Kinesio Tex Classic Strong was very comfortable; at times I forgot it was there!" T.B- Water Polo Athlete
Kinesio Tex Classic Strong comes in a Mini-Bulk Roll. The Mini-Bulk Roll is a sustainable solution designed to enhance productivity and reduce the total costs for both taping professionals and athletes on the go.